This is the most popular of our Harry Potter Tours. The 3 hour luxury mini coach tour also includes Harry Potter London locations from the final film in the series, Harry Potter and the Deathly Hallows, as well as film locations and inspirations from all 8 films.
More info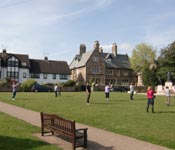 This intergalactic tour which departs from Cardiff Bay is ideal for fans of the famous Time Lord. Visit Amy Pond's village, the home of Sarah Jane, the Reaper church, locations from the latest series and much more.
More info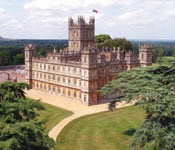 Day tours by luxury mini coach from London of locations featured in ITVs popular period drama including sites in Downton village, Downton Abbey and the home of the Dowager Countess.
More info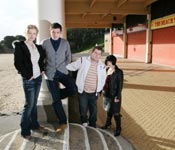 Take a tour in the Dave's Coaches bus from the TV show and visit locations in and around Barry Island including the church Nessa nearly gets married at, Stacey's home, Marco's cafe and much more.
More info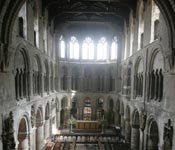 3 hour bus tour of London Movie locations and TV sites including Bridget Jones, Harry Potter, Da Vinci Code, Sherlock Holmes & Bourne Ultimatum.
More info
Get your Ticket to Ride and experience the most comprehensive tour of Beatles sites in London on this bus journey into the world of John, Paul, George and Ringo. Trace the rise of the world's first supergroup and learn all about Beatles history with the aid of music and video clips.
More info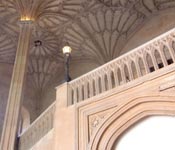 All aboard as we take you on a Harry Potter Tour of locations in Oxford and Lacock. On this magical adventure to some of England's most historic places and scenic countryside, you will see Harry Potter locations including sites which were either used in actual scenes from Hogwarts School or served as an inspiration to the film makers.
More info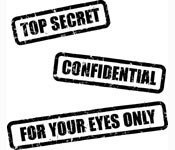 Step into the dangerous world of 007 and other secret agents as we take you on a James Bond Tour of London visiting movie locations and sites linked with Ian Fleming and 007 including Ian Flemings birthplace, Mi6, the St Petersburg Square location from Goldeneye and Universal Exports.
More info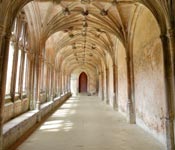 Choose from a 2 or 3 day tour taking in many of the film locations featured in all 8 of the films that are situated in southern and Northern England including London, Oxford, Lacock, Gloucester, Alnwick Castle and Durham Cathedral.
More info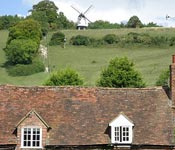 Day tour of the towns and villages of Midsomer situated across several English counties including Buckinghamshire and Oxfordshire that have played a role in more than 250 suspicious deaths over the years.
More info
Tour of Beatrix Potter inspirations and locations in the Lake District including Hill Top, Yew Tree Farm and stunning Lake District scenery.
More info
Forget the glitz and glamour of Los Angeles - The Only Way is Essex. Come and visit the sets of your favorite characters from the show and make your friends 'well jel' as we take you on a TOWIE Tour.
More info
Take an exciting 2 day fully guided Doctor Who Locations Tour of England and Wales which features sites in the Forest of Dean, the Brecon Beacons, South Wales and Gloucestershire.
More info
Half day Tour of filming locations used in Emmerdale. See the beautiful villages and countryside of Yorkshire.
More info