Enquire
Film Making Course and Movie Location Tour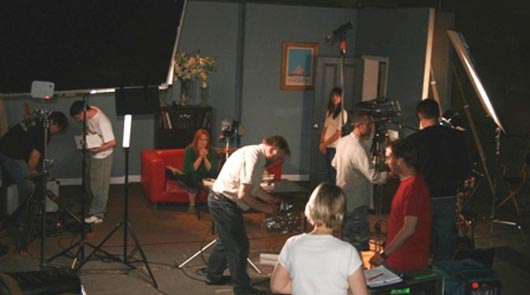 "I think the big highlight of the tour for the kids was simply being there. For one or two aspiring artists, that day was the best of their whole trip to England. Everyone enjoyed the day, it was well presented and the acting coach was excellent. Thanks for everything,"
Simon Knight, Universidad Toluca
This exclusive package will involve an element of movie location sightseeing and studio based film making.
This is a wonderful package for both student and adult groups (Group sizes should be at least 8 persons) and perfect for film fans wanting to experience first-hand all the different aspects of the filmmaking process at the world famous film studios where many famous movies have been made including the Bond franchise.
Part 1 – Morning Tour
The day will start off with a guided bus tour of famous film locations in central London. On this tour you will see iconic film locations and learn about aspects of film making on location. Choose from a general movie tour or a themed movie tour such as Harry Potter or James Bond.
Part 2 – Lunch and Film Making Course at the 'Actors Studio' based at Pinewood Studios
Take lunch at Pinewood Studios and participate in a 4-hour interactive film making workshop organised by the 'Actors Studio'. In the hands-on workshop, groups will learn and participate in Acting Lessons and Exercises, Camera and Lighting Techniques, Directing and Filming and performing on Camera. Given the length of the course and the nature of the subjects it will be an overview and not go into great depth.
Following the film making course you will be transported back to central London or a location of your choice.
For groups with limited budgets we can offer just the acting workshop.
Enjoy a themed movie location tour of your choice
Perform acting exercises & learn techniques used by your favourite stars
Work side-by-side with industry professionals on your own short film
Learn how to direct, cast, act, shoot and edit a short themed film of your choice!
When?
By arrangement only. We recommend a 9am start to ensure everything is covered during the day.
How Long?
8 hours (Tour + Workshop)
4 hours (Workshop)
How much?
Inclusions?
Luxury air conditioned transport, studio hire, all tuition fees, your driver and guide. Gratuities (optional)
Exclusions?
Gratuities. Lunch at Pinewood Studios (approx £10-£20pp)