Take an exclusive behind-the-scenes look at the home of The Bill by a former cast member. Fans will have unlimited access to sets, as well as the opportunity to hear about filming and life on The Bill directly from the source.
More info
Tour one of the many BBC centres around the UK and get the chance to immerse yourself in the fascinating world of broadcasting.
More info
Combine a tour of the studio where you will be able to walk through sets including the Great Hall and Diagon Alley and also go on location to where the films were shot in London.
More info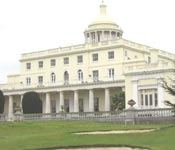 Visit film locations from James Bond movies including Skyfall and Goldfinger and take lunch at the world famous Studios where the Bond films have been made.
More info