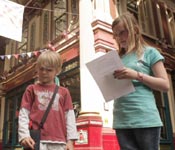 On this 2 ½ hour Harry Potter London Walk and boat ride you'll get to visit some of the sites used in London for the Harry Potter film series including the Leaky Cauldron and the Ministry of Magic as well as many other famous film locations and places of interest.
More info
2 hour walking tour of James Bond film locations in London
More info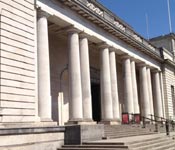 Two and a half hour walking tour of Doctor Who filming locations in Cardiff city centre and Cardiff Bay featured in the show since 2005.
More info
A 2 ½ hour tour that includes Doctor Who locations from the past 45 years with a particular focus on the classic series from The Invasion, Remembrance of the Daleks through to more recent episodes such as Rose and Aliens of London.
More info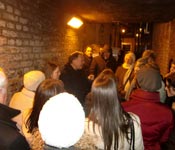 Take a spine chilling walking tour of London's Whitechapel as we follow in the footsteps of Jack the Ripper's killing spree in the Autumn of 1888.
More info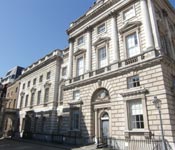 Tour the locations that were used in films such as Bridget Jones's Diary, The Da Vinci Code, Sherlock Holmes, Harry Potter, Four Weddings and a Funeral and many more
More info
Guided walking tour exploring real life and film locations associated with London's criminal underworld with actor Stephen Marcus who played 'Nick the Greek' from Lock Stock and Two Smoking Barrels.
More info
2 hour walking tour of locations and real inspirations for the book and screen adventures of Sherlock Holmes.
More info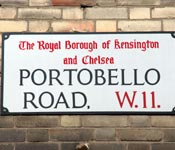 Discover the real Notting Hill including the world famous Portobello Rd market, the famous 'blue door', film locations, music studios, quiet mews and much more.
More info
Guided Beatles walking tour of Fab Four and Rock sites in London including Abbey Road studio, where Paul met Linda, the former Apple studio, film locations, where Lennon met Yoko and much more.
More info
A 2 ½ hour Da Vinci Code walking tour that follows in the footsteps of Robert Langdon and Sophie Neveu including a visit to Temple Church.
More info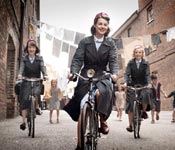 Guided walking tour of locations from the hit BBC show Call the Midwife.
More info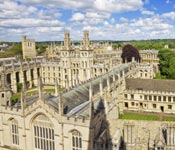 Guided walking tour of Morse locations including the colleges, pubs and streets the enigmatic detective knew.
More info