How to get to Thetford
By Train – The nearest train station to the start of the tour is Thetford Railway station. Book your train tickets at the TrainLine website.
By Car – If you are driving to Thetford you will be well served with numerous car parks located in central Thetford.
**SPECIAL TOUR PACKAGES IN THETFORD:**
The following hotels offer Double/Twin Rooms for 1 night including breakfast plus 2 tickets for the Dad's Army Tour. Only £200 for 2 people sharing. Subject to availability. Contact us or call 0844 2471 007 to book.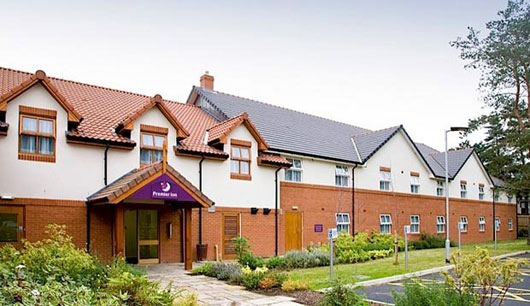 Premier Inn Thetford
Maine Street, Thetford, Thetford IP24 3PG
Just a 5-minute drive from the centre of the town and Thetford Train Station – the starting point of the Dad's Army Tour.
The hotel has everything you'd expect, incredibly comfy beds in every room and an onsite restaurant.