Brit Movie Tours is pleased to introduce its sister company Traditional Tours UK which was launched a few weeks ago.  Over the years we have had many people ask us about general sightseeing tours and other tours which we couldn't really class as movie location tours. So the decision was made to create a new website where we can group tours which are not strictly based on movie locations.
Currently we have a number of literary tours, Beatles tours and general London tours. Each tour has been carefully thought about and put together to really give an insight into each particular tour. Where possible we have tour guides that are either experts in that genre or have personal experience with the people or places on tour.
Literary Tours
For fans of great English literature we have a Beatrix Potter tour which takes you to the beautiful Lake District where you start your tour at Lake Windermere.  Next you visit Hill Top and walk in the footsteps of Miss Potter and see why she fell in love with the area and how it inspired her to write her famous children stories. This tour involves a lot of walking and lasts for over 4 hours.  It is not recommended for those with mobility issues.
Our Shakespeare tour is a walking tour around London taking you to places that the famous writer frequented. The route of the tour focuses on the South Bank area of London because that was hub of theatrical life in the capital during the life of Shakespeare. It's a 2 hour walking tour run by an guide who is an expert on Shakespeare.
Our Dickens London walking tour will take you back to the 19th century and take you to places that Dickens frequented and inspired his early work.  On the 1 3/4 hour tour you will get to visit many sites that are mentioned in his writings from Pickwick Papers, Our Mutual Friend, Oliver Twist and many other books.
Beatles Tours


There are 3 Beatles tours, two in London and one in Liverpool. The Beatles tour of London plus rock sites will allow you to immerse yourself in the sites of London that played an important role in influencing the culture of the 1960's, the punk revolution of the 1970's and 80's. You get to visit iconic locations including the famous zebra crossing which was used as the cover picture for the Abbey Roads album.  Other rock locations include Brian Epstein's house, where Bob Geldof conceived the idea of Band Aid and the Rolling Stones's Edith Grove apartments and nightclubs and neighbourhoods that have shaped the music industry.
Those wanting the all single and dancing Beatles tour can book the VIP tour of London. The tour guide for the VIP tours is a man who actually knew the fab four as he was the personal hairdresser from 1967 onwards. You will learn personal stories that you cannot hear anywhere else.  This really is an insight into the lives of the Beatles and can be customised to your personal interests.
The Beatles tour of Liverpool by taxi takes you to the childhood homes of each one of the Beatles. It is well known that Liverpool was a huge influence on their early music and helped inspire many lyrics and songs.  If you want to visit Penny Lane and Strawberry Fields then this 3 hour tour is the one for you.
London Tours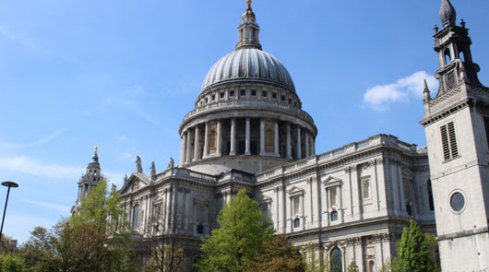 Finally we have a number of London tours taking you to some unusual places around the capital.  Those wanting to learn the history of London, our City London Walking tour is a must.  It is a 2 1/2 hour walking tour that will take in most of the famous landmarks as well as some hidden gems that you probably don't know about.
Our quirky London tour is a tour dedicated to taking you to places a little off the beaten track.  It was put together to show off parts of London that often gets forgotten about.  Also there are many bizarre facts which the guide will share with you.  There are plenty of quirky places which make great photo opportunities.
The locations used in the famous Notting Hill film are on full display on our Notting Hill tour.  You will get to visit over 10 locations from the film including the real Travel Bookshop featured in the film.  Along route you get to see some of the current and former homes of the famous including Richard Branson and Richard Curtis. The tour winds up nicely at the famous Portobello Road Market where you will get some recommendations on where to eat and drink.
Fancy walking in the footsteps of one of the world's most infamous serial killers Jack the Ripper?  Our the Jack the Ripper tour you will get to walk the Victorian alleyways in Whitechapel and learn about all the theories, facts and fiction that has fascinated the world since the discovery of the first body in 1888.
With a Westminster Tour, a Panoramic London tour, underground and pub tour, there is a tour for everyone. Head over to our new site Traditional Tours UK and get booking your next adventure.