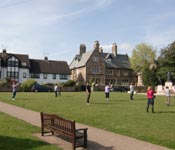 This intergalactic tour which departs from Cardiff Bay is ideal for fans of the famous Time Lord. Visit Amy Pond's village, the home of Sarah Jane, the Reaper church, locations from the latest series and much more.
More info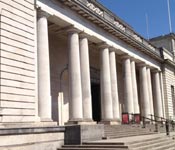 Two and a half hour walking tour of Doctor Who filming locations in Cardiff city centre and Cardiff Bay featured in the show since 2005.
More info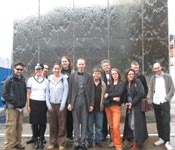 Private tour with your own Doctor Who expert. Visit Amy Pond's village, the Reaper church, Farringham village, Sarah Jane's home and much more. Tour can be tailored to the interests of the groups and include sites such as Bad Wolf Bay.
More info
Take an exciting 2 day fully guided Doctor Who Locations Tour of England and Wales which features sites in the Forest of Dean, the Brecon Beacons, South Wales and Gloucestershire.
More info
A 2 ½ hour tour that includes Doctor Who locations from the past 45 years with a particular focus on the classic series from The Invasion, Remembrance of the Daleks through to more recent episodes such as Rose and Aliens of London.
More info