Superhero comics used to be the only way fans could enjoy these near-mythical characters, with the occasional TV series and film sometimes cropping up along the way. Now superhero films reign supreme at the cinema and dominate pop culture almost everywhere you look.  The list of superheroes that have captivated us over the years is almost endless, but we've put together a list of some of the most popular superheroes below.
Popular Superheros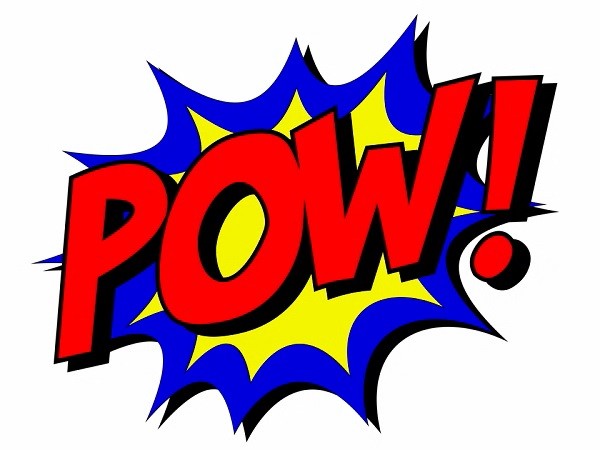 Batman
It's difficult to think of any superhero who is loved more than Bruce Wayne's alter-ego. He remains one of the most popular superheroes around over 70 years since his first incarnation in 1939, arriving not long after the creation of the first Marvel superhero, the Sub-Mariner.  The character has come a long way from the 'Boom!' 'Pow' slapstick style of the 60's and a new trilogy of Batman films are currently in production with Twilight star Robert Pattinson starring as the man in the winged latex suit.
Superman
One of the most popular superheros today is still Superman.  If anyone can challenge the popularity of Batman then it would have to be Superman. He has been around one year longer and has proven to be just as enduring. We even got to see the two clash in the Batman vs Superman film made in 2016. Christopher Reeves 1970s incarnation remains the version of Superman most people still refer to today. Superman is also probably the strongest superhero around (although Captain Marvel DC may have something to say about that).
Spider-Man
As far as Marvel superheroes go, there is no one more popular than Spider-Man. He first appeared in 1969 and easily made the jump from comic book hero to TV star and is now taking centre stage in the Marvel Cinematic Universe. Since 2002 alone there have been 7 Spider-Man films (played by three different actors) with another planned to arrive in July of 2021.
Iron Man
While he wasn't the favourite superhero in comic book terms, thanks to Robert Downey Jr.'s performances he has become one of the standout Avengers superheroes. It's hard not to be won over by the handsome and over-confident Tony Stark, who always manages to live up to his ego – not matter how large it may become.
Wolverine
While Wolverine isn't as old as some of those listed above, he quickly gained a reputation as part of the X-Men. His grumpy, no nonsense demeanour was captured perfectly by Hugh Jackman who played the character in countless X-Men and solo films for almost 20 years. Those sharp claws and wolf-like senses are loved by millions of fans across the world and we shouldn't be surprised if someone else takes over the mantle within the next few years.
Iron Man
Iron Man was produced by Marvel Studios and distributed by Paramount Pictures.  It was the first film in the Marvel Cinematic Universe. The film was directed by Jon Favreau from a screenplay by Mark Fergus and Hawk Ostby, and Art Marcum and Matt Holloway.  It starts Robert Downey Jr. as Tony Stark / Iron Man.  He is an industrialist and master engineer who builds a mechanized suit of armor and becomes the superhero Iron Man.
Captain America
As America answered the call to enter the Second World War, Marvel created what would go on to become one of their most iconic characters. Captain America was a supersoldier who fought against the Nazis and their supporters during the wartime period. During the '40s and '50s he grew to become an all-American hero for kids to look up to as the country's' economic wealth continued to grow, and decades later Chris Evans was perfectly cast as the square-jawed, blue-eyed hunk in the Marvel Universe.
The Hulk
Everyone has a green monster lurking inside that comes out when they get angry and The Hulk represents that perfectly. Although, we're probably not as insanely strong or destructive as this green giant.  He first came to life in comic books in 1962 and has been played by countless actors over the years on both TV and film. The Hulk and The Incredible Hulk were released in 2003 and 2008 respectively, although are not remembered too fondly by fans.
Thor
The God of Thunder arrived at around the same time as the Hulk in 1962. Norse mythology is used as the basis of a character who can wield lightening and smash almost anything with his trusty hammer (which also allows him to fly). Marvel have perfectly cast the right actors for all of the roles in their superhero universe and it's hard to imagine another actor other than Chris Hemsworth playing the character.
The Flash
The Flash is one of the oldest on this list, with his origins dating back to 1940 (when he was simply called Flash). While he's always been very popular in the comic books, it has taken decades for him to transfer to the big screen. There have been plenty of cartoons over the years and The Flash TV series on Netflix ran for 5 seasons which pleased his many fans.
Green Lantern
Another golden oldie, Green Lantern first popped up in 1940 as Alan Scott. Over the years the character has been taken over by a number of new characters, with a whole legion now present in the comic books. The 2011 film starring Ryan Reynolds did not go down well with fans, although a new film, Green Lantern Corps, is due to arrive in cinemas in the summer of 2020.
Female Superheroes
This article wouldn't be complete without mentioning female superheroes.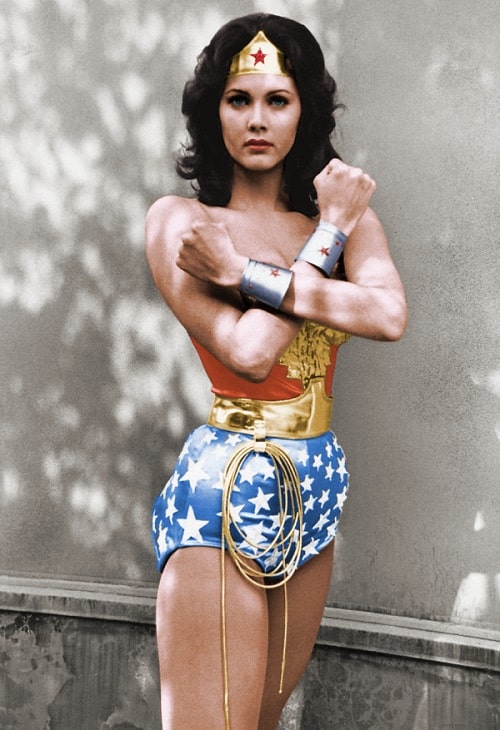 Wonder Woman
Top has to be the one and only Wonder Woman.  Those born in the early 70's will remember the iconic imprint left on them thanks to Lynda Carter as Wonder Woman.  She proved the world would be a better place if run by women.  She was created in the early 1940s at a time when comics were dominated by superpower-endowed male characters. Wonder Woman was invented by William Moulton Marston, an American Psychologist/ Inventor / Writer.  He invented the first prototype of the lie detector interestingly. It is thought it was his wife who gave him the idea of a woman superhero. William pitched the idea to Max Gaines, co-founder with Jack Liebowitz of All-American Publications and Wonder Woman was born.  All American Publications went on to become DC Comics.
Storm
Storm is a fictional superhero who again first appeared appearing in the American comic books published by Marvel Comics.  The character Storm was created by writer Len Wein and artist Dave Cockrum and she first appeared in  Giant-Size X-Men in May 1975.  She is one of the more prominent characters in the X-Men series.  The first actress to portray Storm was Alexandra Shipp in the 2016 film X-Men: Apocalypse.  In the 2000 film Halle Berry played the character.  She also went on to play that role in films X2, X-Men: The Last Stand, and X-Men: Days of Future Past.
Jean Grey
The first Marvel Girl or now X-Woman Jean Grey pretty much represents the whole X-Men franchise.  She has been known under the aliases Marvel Girl, Phoenix, and Dark Phoenix.  Jean Grey is a mutant with powerful telekinetic and telepathic abilities. She studied at Xavier's School for Gifted Youngsters and trained as a second-generation member of the X-Men under the tutelage of Professor X. She first appeared in The X-Men Comic Books in March 1964. Most recently the popular actress Sophie Turner (star from Game of Thrones) portrayed Jean Grey in the film X-Men: Apocalypse and X-Men: Dark Phoenix in 2019.  You can never keep Jean down as like a phoenix she always rises from the ashes.
Scarlet Witch
Scarlet Witch is another fictional female superhero who first appeared in the American Marvel Comic books.  This diva woman superhero is one of the most dangerous heroes in the Marvel world.  The character was created by writer Stan Lee and artist Jack Kirby.  She first appeared in The X-Men Comic Books in March 1964. The character has appeared in a number of animated films and  television series. Elizabeth Olsen will reprise the role in the upcoming Disney series WandaVision (2020) and the film Doctor Strange in the Multiverse of Madness (2021).
Superhero Tour
Here are Brit Movie Tours we can offer you a 2 ½ hour guided walk around London which showcases the London film locations featured in many Superhero movies.  On tour you will learn how London has been used by movie makers from all over the world to represent both the British capital and other locations such as Gotham City for Batman.
Some of the films and locations which feature in this tour include: Transformers, Fantastic Four, Justice League, Doctor Strange, London has Fallen, Spooks, The Avengers, The Dark Knight, The Edge of Tomorrow; V for Vendetta, Jack Ryan, Doctor Strange, Thunderbirds, X-Men: First Class, Agent Cody Banks 2, Wonder Woman and more.
This Superhero Tour is also a great way to see some of London's famous landmarks including Trafalgar Square, the British Museum, Somerset House and the London Eye as well as some of London's lesser known green spaces and squares.