With Valentine's Day fast approaching we thought it would be good to get a list of our top 5 romantic movie locations to visit in London.  Over the years London has been the setting for many romantic iconic movies.  This Valentine's Day why not try to 'relive the romance' and visit some of these romantic movie locations and create your very own romantic memories with your loved one.
1. Notting Hill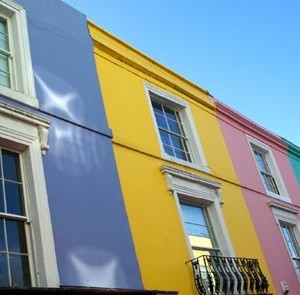 Top of our list has to be Notting Hill.  The British rom-com hit written by Richard Curtis tells the story of London bookstore owner William Thacker (Hugh Grant), who has his life thrown into chaos by a chance encounter with the actress Anna Scott (Julia Roberts).  The love story has touched millions around the world and made the area of Notting Hill even more famous.
In the opening scene we see Hugh Grant's character walking through Portobello Road Market.  This vibrant, trendy and popular area is well worth a visit.  As well as being the iconic Notting Hill filming location, it is quite simply a beautiful location in London.  With coloured houses, quaint independent shops, numerous pubs, casual cafes to high end restaurants, it has it all.
Romancing your loved one in Notting hill would be top of our list.  If you have never been before, then the area is just waiting to be discovered.
2. Love Actually
Love Actually is the brilliant Christmas themed romantic comedy which explores the complexity of  love from a number of intertwined stories and characters. The central message is 'Love actually is all round us'.
There are plenty of locations to choose from this film, but one of the more romantic places to visit is the pretty Anglican church (Grosveor Chapel) in Mayfair where Peter and Juliet got married. Remember  how they walked down the aisle to 'All You Need is Love' by The Beatles.
Another place to visit is probably one of the most iconic scenes from the film where Mark declares his love for Juliet.  Juliet's pink-coloured house (27 St Lukes Mews) is still there and just one of the cute properties along mews street which is close to Portobello Road market.
3. About Time
About Time is another beautiful film by British rom-com legend Richard Curtis. Tim and Mary, the films main characters meet at real-life London restaurant Dans Le Noir. Unlike other restaurants Dans Le Noir is set in darkness. Diners cannot see each other or what they are eating.  Tim and Mary meet and bond, without knowing what each other look like, how romantic…
Many romantic couples head to the restaurant to re-enact the film scene from the film.  The restaurant does get busy this time of year so book early to avoid disappointment.
4. Bridget Jones' Diary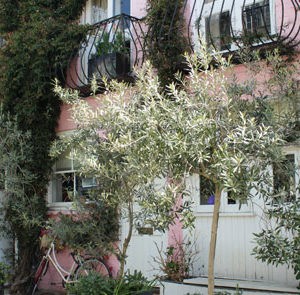 Bridget Jones' Diary is another iconic rom-com set in London.  Bridget Jones is the tale of the ultimate singleton who finally meets her knight in shining armour aka Mr Darcy.  There are a number of locations around London used in the films, but a lot of people head to the Globe Tavern in Borough Market for a meal, to see the romantic spot where Mark Darcy appears at the end of the film.
Another great spot which is in the opening scene of the sequel 'Bridget Jones:The Edge of Reason' is Primrose Hill.  Just north of Regent's Park, a walk to the top of the hill offers great views.  It's a great place for a picnic and close to Camden market and London Zoo.
5.Wimbledon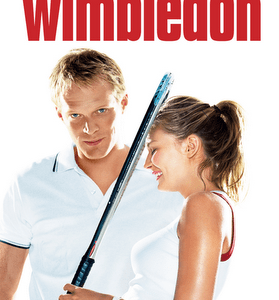 Wimbledon is the final British romantic comedy film on our list. The film which was directed by Richard Loncraine tells the story of tennis player Peter Colt, played by Paul Bettany, who is frustrated at his failures and is disillusioned with the sport.  Peter meets Lizzie Bradbury played by Kirsten Dunst, who is a beautiful American tennis player which helps him find the inspiration he hopes will turn his luck around.
One of the capsules of London Eye was used to film an intimate scene between the pair.  The Ferris Wheel is the perfect location for a romantic date.  It's the best way to absorb the capital's atmosphere and see the remarkable views over London.
There are lots more romantic movie locations you could visit, we have just listed our top 5 favourites.  We have put a tour together that covers lots of these romantic film locations from films as mentioned above as well as other films such as Sliding Doors.
Why not 'relive the romance' with us and book our Romantic London Bus Tour:
https://britmovietours.com/bookings/romantic-love-film-locations-tour-london