This is the most popular of our Harry Potter Tours. The 3 hour luxury mini coach tour also includes Harry Potter London locations from the final film in the series, Harry Potter and the Deathly Hallows, as well as film locations and inspirations from all 8 films.
More info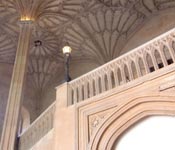 All aboard as we take you on a Harry Potter Tour of locations in Oxford and Lacock. On this magical adventure to some of England's most historic places and scenic countryside, you will see Harry Potter locations including sites which were either used in actual scenes from Hogwarts School or served as an inspiration to the film makers.
More info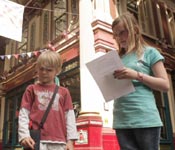 On this 2 ½ hour Harry Potter London Walk and boat ride you'll get to visit some of the sites used in London for the Harry Potter film series including the Leaky Cauldron and the Ministry of Magic as well as many other famous film locations and places of interest.
More info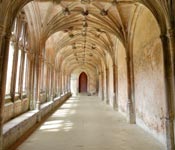 Choose from a 2 or 3 day tour taking in many of the film locations featured in all 8 of the films that are situated in southern and Northern England including London, Oxford, Lacock, Gloucester, Alnwick Castle and Durham Cathedral.
More info
Combine a tour of the studio where you will be able to walk through sets including the Great Hall and Diagon Alley and also go on location to where the films were shot in London.
More info
DISCLAIMER: Harry Potter Tours operated by Brit Movie Tours are not official 'Harry Potter' events and are not endorsed, sanctioned or in any other way supported, directly or indirectly by Warner Bros Entertainment Inc, the Harry Potter book publishers or J.K.Rowling and her representatives. All rights to the series of "Harry Potter" books are the property of J.K. Rowling and her publishers including Scholastic Press, et al. Film rights and image trademarks are the property of Warner Bros Entertainment Inc.