See where Harry Potter was filmed on location with our Wizards Tours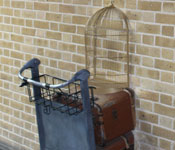 Bus Tour of Harry Potter film locations in London including the Ministry of Magic entrance, Gringotts Bank and Platform 9 ¾ at Kings Cross Station.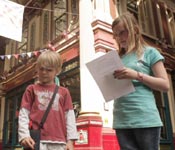 A guided two hour walking tour exploring more than 10 Harry Potter London locations in the British capital led by magic and non-magic folk.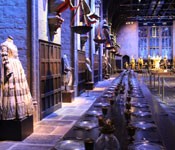 Explore the Warner Bros Studio Tour London and go behind the scenes to see how the world of Harry Potter was transported from page to the big screen. Includes coach transfers from central London.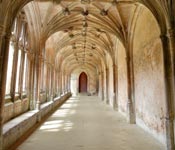 Guided day tour of Harry Potter England film locations in Lacock and Gloucester by traditional taxi from London with your own private guide.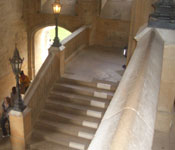 Follow in the footsteps of the stars and see iconic Harry Potter Oxford Locations and sites from other movies on this two hour guided walk.

DISCLAIMER: Wizards Film Location Tours operated by Brit Movie Tours are not endorsed, sanctioned or in any other way supported, directly or indirectly by Warner Bros Entertainment Inc, the Potter book publishers or J.K.Rowling and her representatives. All rights to the series of Potter books are the property of J.K. Rowling and her publishers including Scholastic Press, et al. Film rights and image trademarks are the property of Warner Bros Entertainment Inc.