Doctor Who has featured a wealth of iconic stars over the past six decades. The show, which began way back in 1963 and saw a hugely successful reboot in 2005 after being rested for almost a decade, is regarded as one of the UK's biggest ever cultural exports. Let's take a look at some of its most memorable guest appearances right now.
ANNE ROBINSON (The Parting of the Ways, 2005)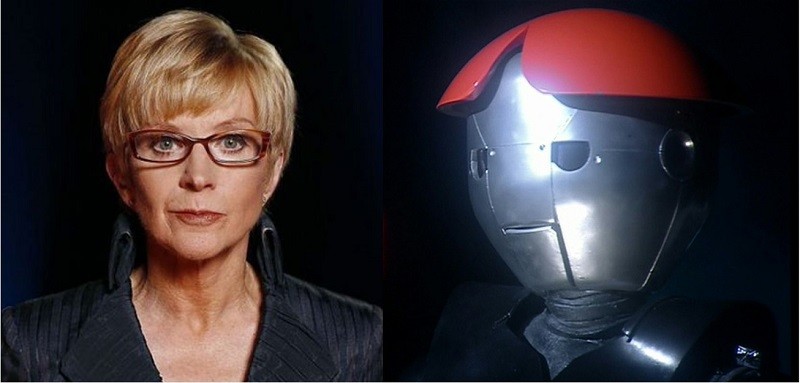 Anne Robinson, who was recently announced as the new host of Countdown, featured in Doctor Who when Rose was trapped in a futuristic version of The Weakest Link. Anne appeared as an Anne-Droid, a robotic version of herself.
ALAN CUMMING (The Witchfinders, 2018)
Over the years, many people have expressed hopes that Alan Cumming will one day take on the titular role in Doctor Who. For now, they'll have to make do with his one guest appearance in the show, when he played King James I in The Witchfinders in one of the most amusing guest spots in recent Who history.
JOHN CLEESE (The City of Death, 1979)
The Monty Python man may have only appeared in Doctor Who briefly, but his short spot in the show is still regarded as one of the most entertaining and interesting guest appearances in its history. Cleese was spotted briefly admiring the TARDIS in an art gallery before Tom Baker flew away in it.
TIMOTHY DALTON (The End of Time, 2009 – 2010)
The man who starred as James Bond in The Living Daylight and Diamonds Are Forever played Rassilon, the Lord President of Gallifrey. His portrayal of Rassilon is widely agreed to be one of the most memorable in the show's history. The End of Time was a two-parter that was broadcast over the Christmas and New Year period. It featured the return of several former Doctor Who actors, including John Simm, Catherine Tate, Billie Piper and the late Elisabeth Sladen.
DEREK JACOBI (Utopia, 2007)
One of the acting world's most renowned national treasures, Derek Jacobi was part of the show's most shocking twists when he was exposed as the evil Timelord, The Master, who has been warring with the Doctor for several centuries. Before his identity was revealed, Jacobi's character featured to be a gentle ageing inventor.
KYLIE MINOGUE (Voyage of the Damned, 2007)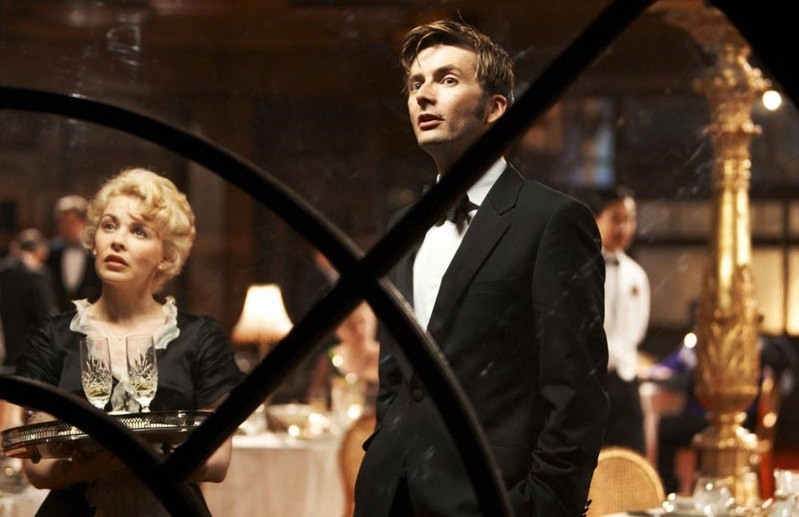 The legendary Australian popstar was no stranger to the screen by the time she appeared in this 2007 Christmas episode, having appeared not only in Neighbours but movies like The Delinquents, Street Fighter and Moulin Rouge too. She played Astrid Peth, who was a waitress on a replica of the Titanic. A romance between David Tennant's iteration of the doctor and Astrid appeared to be blossoming until she met an untimely end.
CAREY MULLIGAN (Blink, 2007)
Carey Mulligan has starred in a string of critically-acclaimed indie films but featured in Doctor Who before appearing in movies like Shame. Mulligan played Sally Sparrow in the drama, with many fans hoping she will one day reprise her role.
JOHN HURT (The Day of the Doctor)
The iconic John Hurt appeared in the 50th-anniversary episode of the show. He played a version of the Doctor from the Time War that apparently destroyed Gallifrey. John sadly passed away in 2017 at the age of 77.
ANDREW GARFIELD (Daleks in Manhattan, Evolution of the Daleks, 2007)
Hollywood star Andrew Garfield appeared in Doctor Who years before becoming Spiderman. He featured in a two-parter and portrayed the character, Frank. Away from Doctor Who, who appeared in the movie Never Let Me Go with Carey Mulligan.
ANTHONY HEAD (School Reunion, 2006)
The former star of Buffy the Vampire Slayer played Mr Finch, an alien disguised as a headmaster. He also played an academic figure in Buffy. Viewers of a certain age may also remember Anthony as the suave character from the Nescafe Gold Blend ads in the 1980s. He is also the father of The Inbetweeners' and Emmerdale's Emily Head.
BRIAN BLESSED (Mindwarp, 1986)
The much-cherished and somewhat shouty star appeared in Doctor Who back in 1986, as King Yrcarnos. In this episode, Colin Baker's iteration of Doctor Who faced court for breaking the First Law of Time. Brian Blessed recently took part in a sponsored silence to raise money for charity, saying he had learned the art of silence in Nepal.
PETER KAY (Love and Monsters, 2006)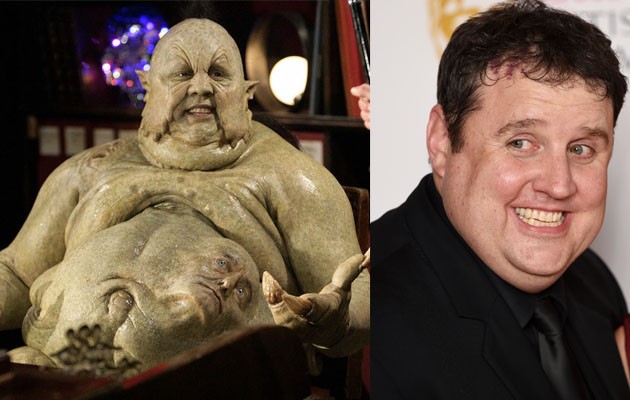 Northern comedian Peter starred as the alien Victor Kennedy where she transformed a detective firm into a creepy spying business seeking out David Tennant's Doctor. When other characters start to disappear, it transpires that Kennedy is an alien called Abzorbaloff who has absorbed them into his body. The character resulted from a Blue Peter competition.
KEN DODD (Delta and the Bannermen, 1987)
Much-missed comedy legend Ken was still entertaining audiences with his lengthy shows almost right up to his death in 2018 at the age of 90. Ken appeared alongside Sylvester McCoy's doctor, The Tollmaster in the eighties when he gave The Doctor and Bonnie Langford's Mel a trip to 1950s Disneyland. However, a satellite crash meant they landed in South Wales instead.
Get closer to Doctor Who with Brit Movie Tours
If you are interested in checking out some of the most talked-about and interesting locations used in Doctor Who tours, we can help.  At Brit Movie Tours, we have been running fascinating, educational and fun tours of key filming locations across the UK for well over a decade.  Each of our tour guides is an expert in their field and will go the extra mile to provide you with an unforgettable experience. We have worked hard to win incredibly high ratings across all the main review sites and can bring you closer to the stories behind your favourite shows than ever.
Book your experience today
Talk to us today if you're a Doctor Who superfan keen to learn so much more about many of the locations featured in the long-running series. Our customer network consists of film and TV lovers of all ages, from all around the world. You can reach us today by giving us a call on 0844 2471 007 (UK) or +001 20 7118 1007 (US). You can also contact us by sending an email to [email protected].