Emmerdale has aired a host of hard-hitting storylines since it was first launched back in 1972. The ITV soap's most notorious moments include plane crashes, fatal fires, murders, sexual assaults and suicides.  Here's a run through some of the soap's bleakest and most talked-about storylines ever.
The 1993 plane crash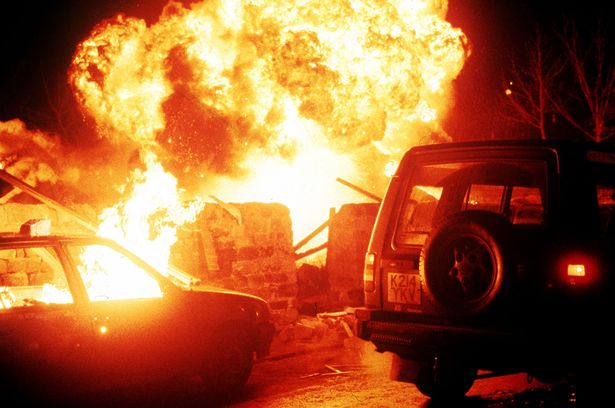 The plane crash of 1993 still regularly tops lists of Emmerdale's most shocking moments. It was one of two plane crash story lines that have been featured in the soap, with the second occurring in 2015. The first plane crash was particularly controversial due to being shown close to the 5th anniversary of the Lockerbie tragedy of 1988. The second also generated complaints due to similarities to the Clutha Vaults crash.
The 1993 crash saw four regular characters meet their end, including Archie Brooks and Elizabeth Pollard. The incident left Chris Tate in a wheelchair for the rest of his life. The village in the soap, which was originally called Emmerdale Farm until 1989, was renamed from Beckindale to Emmerdale as a tribute. Several off-screen characters also lost their lives in the crash. The story was even mentioned in another soap, Brookside, with characters reading about the crash in the Liverpool Echo.
Pierce rapes Rhona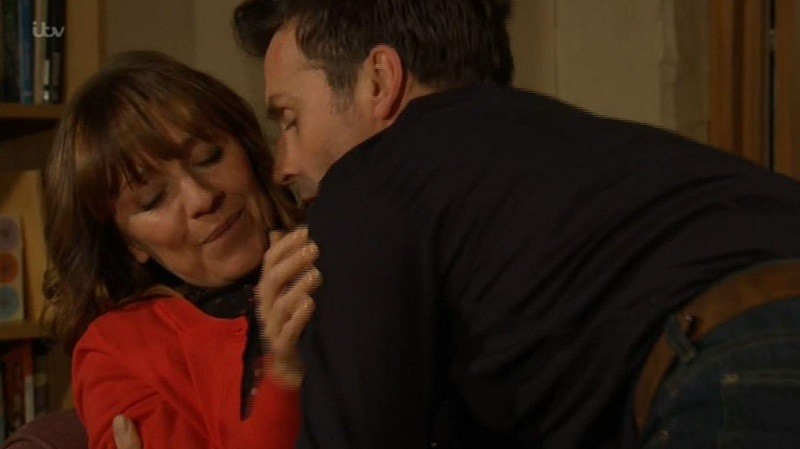 Pierce spent several months controlling his then-partner Rhona Goskirk before raping her brutally in 2017. Although the scenes generated a large number of complaints, a spokesperson for the soap said it had a "history of raising awareness of difficult subjects". Pierce was sentenced to five years in prison for the assault but later returned to the village, kidnapping Vanessa Woodfield and murdering Graham Foster.
Jackson's assisted suicide
Jackson Walsh was left tetraplegic after a car accident. He was then helped to end his life by his partner Aaron Livesey, who gave him a fatal cocktail of drugs. This storyline also attracted criticism from groups including spinal cord injury support organisation Aspire, who accused the soap of "sensational misrepresentation". However, the team behind Emmerdale said the storyline was created to "drive constructive debate over this sensitive subject". They claimed that "99%" of responding viewers were "overwhelmingly positive" about the story.
Val's HIV
Val Pollard was diagnosed with HIV following a holiday romance. Unfortunately, the actress who played Val, Charlie Hardwick, was attacked by online trolls after the scenes aired. She said she hoped the story would encourage viewers to take their sexual health more seriously. Val first appeared in Emmerdale in 2004 and passed away in 2015 after a helicopter crash. She later appeared as a ghost in 2017.
Ashley's dementia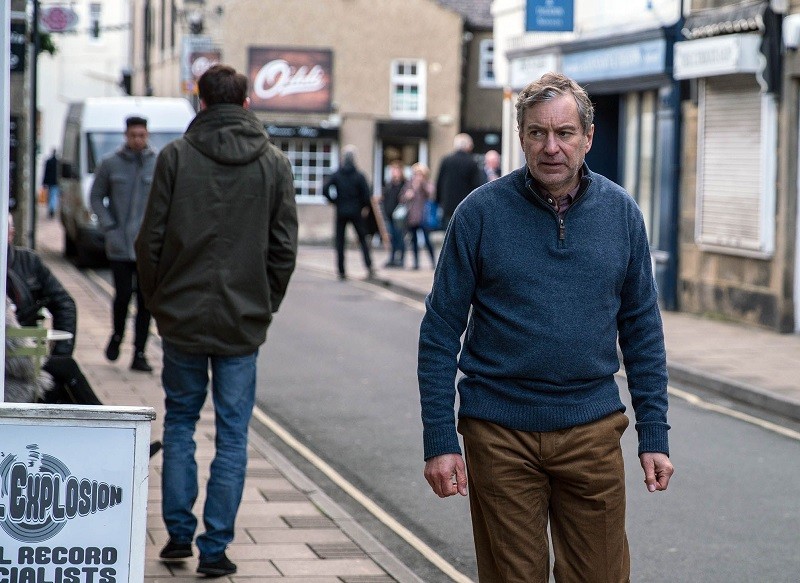 Ashley Thomas first appeared in Emmerdale in 1996 and spent almost 21 years on the soap. He was diagnosed with early-onset dementia towards the end of his stint, with heartbreaking scenes showing him fail to recognise his wife Laurel. The storyline was praised by campaigners including The Alzheimer's Society, who described its impact as "tremendous" and complimented it for defying myths around the topic of dementia.
The 1994 siege
Scott Windsor's biological father Reg Dawson arrived in Emmerdale in 1994. Although claiming he wanted to fix his relationship with his son, it soon transpired that he'd organised a siege. Reg'sgang kidnapped Viv Windsor and Shirley Turner, taking them to Home Farm. Shirley jumped in front of Viv as Reg was preparing to shoot him, though her bravery proved fatal.
The death of the Skilbeck twins
After Peggy Skilbeck died of a brain haemorrhage, her widowed husband Matt was left to bring their twins Sam and Sally up alone. As Matt found this too challenging, the twins went to live with his aunt, Beattie. Sadly, her car stalled at a level crossing before being hit by a train, with Beattie and the twins losing their lives.
The barn fire
Several months after the 2000 bus crash, Andy Sugden set a barn ablaze so his adoptive father Jack could claim on his insurance. However, Jack's wife Sarah was in the barn with her extramarital partner Richie at the time. Andy's guilt was not exposed until seven years later. The 35th anniversary episode of the soap saw Andy's sister Victoria catching up with Richie to learn more about the fateful event. She then set fire to a cottage to force a confession from Andy, who was then sent to prison for manslaughter.
Tom's murder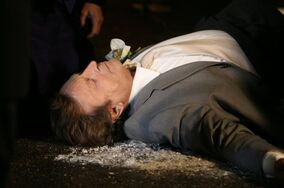 Millionaire Tom King was murdered on Christmas Day 2006. There were ten different suspects, and ten different outcomes were filmed. Even key cast and crew members didn't know the identity of the killer. Emmerdale eve launched a website to help viewers 'solve' the crime. This featured blogs, emails, voicemails and more. Tom was killed shortly after marrying Rosemary Sinclair. He died after being struck around the head with a horse head statue, then pushed out of a window. Suspects included several members of his own family including his wife, Bob Hope, Terry Woods and Chastity Dingle. Viewers learned Carl had killed his own father several months after the scenes. At one point, all three brothers were charged with the murder, though the trail collapsed. He was murdered by Cameron Murray in 2012.
More about Emmerdale
Emmerdale has been one of the UK's most popular soaps for almost 50 years and is showing no signs of heading into decline. Swedish band The Cardigans even named an album after it. Stars from other soaps that have appeared in Emmerdale include Ross Kemp, who played EastEnders' Grant Mitchell, Pam St Clement who played Pat Butcher in the same programme and Coronation Street's Beverley Callard AKA Liz McDonald.
Explore Emmerdale and the Yorkshire Dales with Brit Movie Tours
For those interested in booking a fun and informative Emmerdale tour click here. Our expert soap tour guides can help you explore some of the most important and fascinating locations linked to the Yorkshire soap. You can get in touch with Brit Movie Tours at any time to find out more about our sightseeing tours across top filming locations like Leeds, Manchester, London, Liverpool, Bristol, Belfast, Edinburgh and many more.  We have entertained more than 45,000 customers annually for several years, we can be counted on to deliver an Emmerdale tour experience to remember.